The Short Course "Human Rights in Action" will bring together 36 participants from across Europe and the MENA region to discuss contemporary issues in human rights. Topics that we will learn about and discuss together include gender and sexuality, migration and socio-economic inequalities, especially focusing on how these relate to and influence each other.
You will spend two weeks living and learning with other students who are passionate about global issues and want to bring about change in their communities. You will develop skills to become an active citizen and have the opportunity to learn about these topics in the home of human rights in Geneva.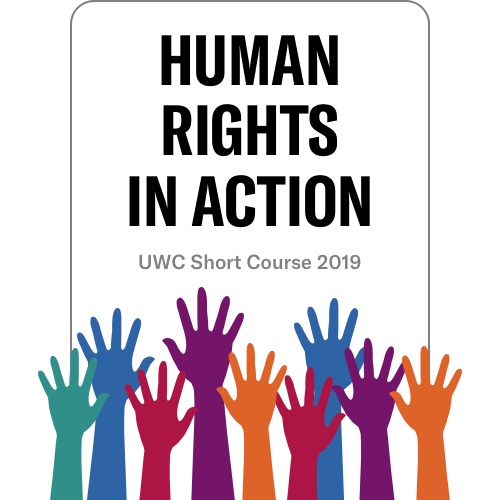 There will be workshops, guest speakers and visits to international organisations as well as cultural activities and opportunities to explore the beauty of the natural surroundings. The Short Course will be a space to discuss a wide variety of topics openly and in depth.
Dates: 22 July - 4 August 2019
Location: Geneva, Switzerland
Application information: Selection of participants will be through UWC national committee partners - no independent applicants accepted.
Course fee: 500 Chf / $503 US (including room and board, travel costs will be reimbursed)
Eligibility: Students aged 15 - 18 years
Scholarship availability: A limited quantity of scholarships will be available.
If you are interested, please send an email to Sonia Martinez and she will provide you with further information.